My grandfather instilled in me a love of boxing. He was a big fan, and I started watching evenings with him on television back in the 90s. Then he gradually withdrew from date nights, but it was too late for me, I was hooked on 'noble art' and I must admit that I spent a lot of time early morning glued to the television following my favorite fighters.
Those were the times when Don King dominated the offices and when Tyson controlled the ring, although what I really liked was seeing the middleweights, with 'Sugar' Ray Leonard, Julio César Chávez, Azumah Nelson or 'Maromero' Paez.
They were also the heyday of Poli Díaz, the man who once again brought boxing to the front pages of the newspapers. Times that left me great memories of spectacular fights, moments of exaltation like that KO by Chávez against Meldrick Taylor in the last round, or the dog-fights between 'Maromero' Páez and Troy Dorsey. There were also moments of great disappointment such as when Poli fell to Whitaker or Tyson's defeat to 'Buster' Douglas and Chávez to Frankie Randall…
It was a golden age for boxing and, honestly, I think that now the level is lower in almost all categories, but this May 2 I will remember those years of spectacular evenings again. Manny Pacquiao vs. Floyd Mayweather: Both are measured in the best possible fight.
A total purse of almost 250 million dollars, a forecast of more than 2.4 million purchases of PPV, television rights for 120 countries. We are looking at the 2 best 'pound for pound' boxers of the moment and everything indicates that the evening will be exceptional, a fight from another time, an evening that no sports fan should miss. Show in its purest form, and as the incombustible Michael Ruffer would say… Lets Get Ready to Rumble!!!
Floyd Mayweather Jr. the best boxer of the moment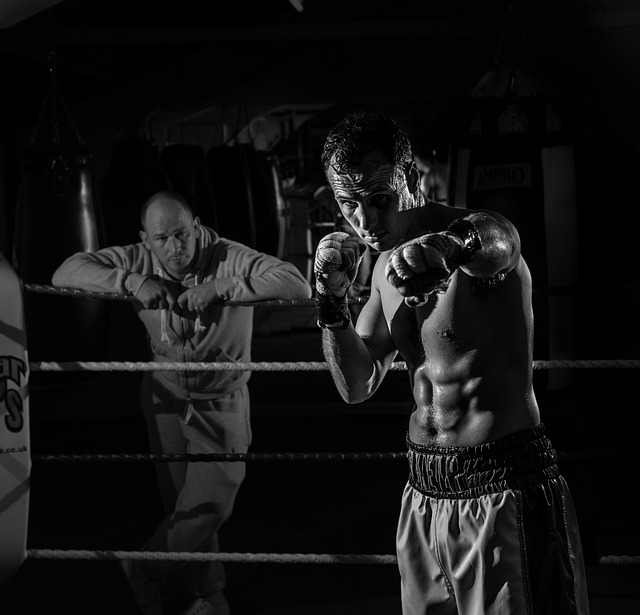 Few are those who dare to doubt that Mayweather is the best 'pound for pound' boxer of the moment. The North American has an unblemished record of 47 wins and 0 losses, with 26 KO's and possesses, possibly, the best defense in the world based on speed and a mixed guard that prevents his rivals' blows from coming clearly.
Speed is also one of his great weapons when it comes to disarming his rivals. Mayweather does not have devastating power in his fists, but his precision, his punching speed and his technique allow him to land a large number of blows to the body of his opponents, which he undermines little by little.
Pacquiao can suffer that speed in his flesh, but we cannot forget that the Filipino does not have a glass jaw, so thinking of a quick KO seems a bit daring in terms of bets, and the experts opt for a long fight.
Thus, if Mayweather wins on points, the fee is 1.72, while thinking of a demolition job for the American based on his speed and precision, if he wins by KO between rounds 9 and 12, we would take €17 per Euro wagered.
Pacquiao, less speed, but more hit
Manny Pacquiao is a boxer who ensures the show. The Filipino has speed and knows how to move around the ring, but above all he has a powerful punch, and that should be his fundamental weapon to defeat Mayweather. Pacquiao, with a record of 57-5-2 and 38 K.O's, is aware that he must be at 100% physically if he wants to stand up to his rival and that his options will diminish as the fight approaches its final rounds. , so we intuit that he will seek victory on the fast track.
Pac-Man is an aggressive fighter who will try to corner Mayweather and cut him off in order to nullify his adversary's best weapon, speed, and be able to land his powerful blows on the body of a rival not used to suffering harsh punishment. . Putting ourselves in Pacquiao's shoes, we imagine that he will seek to impose his punch from the beginning, seeking to fix Mayweather to connect some devastating series that ends with the American on the canvas.
In this sense, if Manny wins by KO between the 5th and 8th round, the fee is 13.00, while those who do not want to risk so much, the Filipino's victory is paid at 2.75.
Finally, and knowing that this is curling the loop, we cannot forget that a puncher is always dangerous even if it seems that he has lost the fight. Taking into account the speed of Mayweather's hands, we cannot rule out that he will hit a counter that will make Pacauiao go to the canvas, but that will not reduce the danger of his blows and he would be perfectly capable of recovering and finishing Mayweather on the road. quick. Thus, in the bets, if Pac-Man falls, but ends up winning the fight, we would take €26 per Euro bet.
Playing with time and stamina: The hidden stakes of the fight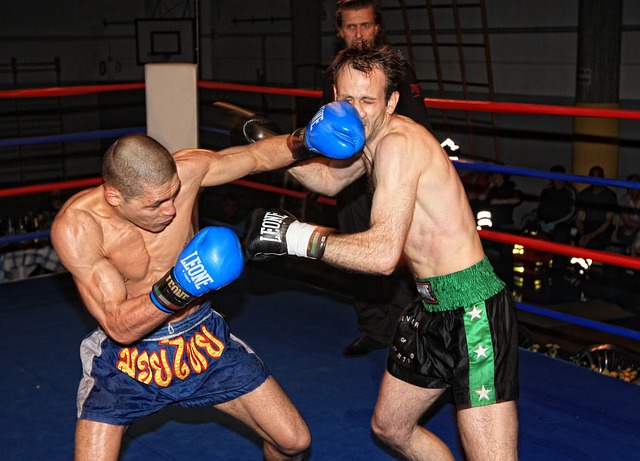 We cannot forget that the entire planet will be watching this fight and therefore, we must analyze all the possibilities. We have already pointed out the two fundamental characteristics of the two fighters and that they will try to put into practice in the fight: Speed and defense against punching and aggressiveness. The two contestants will fight, therefore, with the times of the combat. Every minute in the ring and every round can be essential for both of them, who must manage both their fists and their tactical prowess when making the decision to be conservative or go all out.
In this sense, Pacquiao knows that his chances of knocking Mayweather down will dwindle as the rounds go by. In our special bets on round sections, if the Filipino manages to win the fight between rounds 7 and 9, the fee is paid at 19.00; On the contrary, the North American's last five bouts have ended in decision victory. It's been quite a few dates since Mayweather hasn't gotten a KO and if he manages to win but by split decision, we can earn €8.00 per euro wagered.
Shall we curl the loop even more? A fight as exotic as the one we are going to enjoy deserves to be brave, and if you want to risk a lot, knowing the direct tactic that 'Pac-Man' is going to use, can you imagine a fight that ends in a minute? What a disappointment for viewers around the world! But the Filipino has a better chance of achieving such a forceful KO within the difficulty, and he would give us no less than €151.00 per euro played.